Preventing hair loss with supplements - Yay or Nay?
Hair, Skin & Nails | September 15th | By J.S.Chang, RD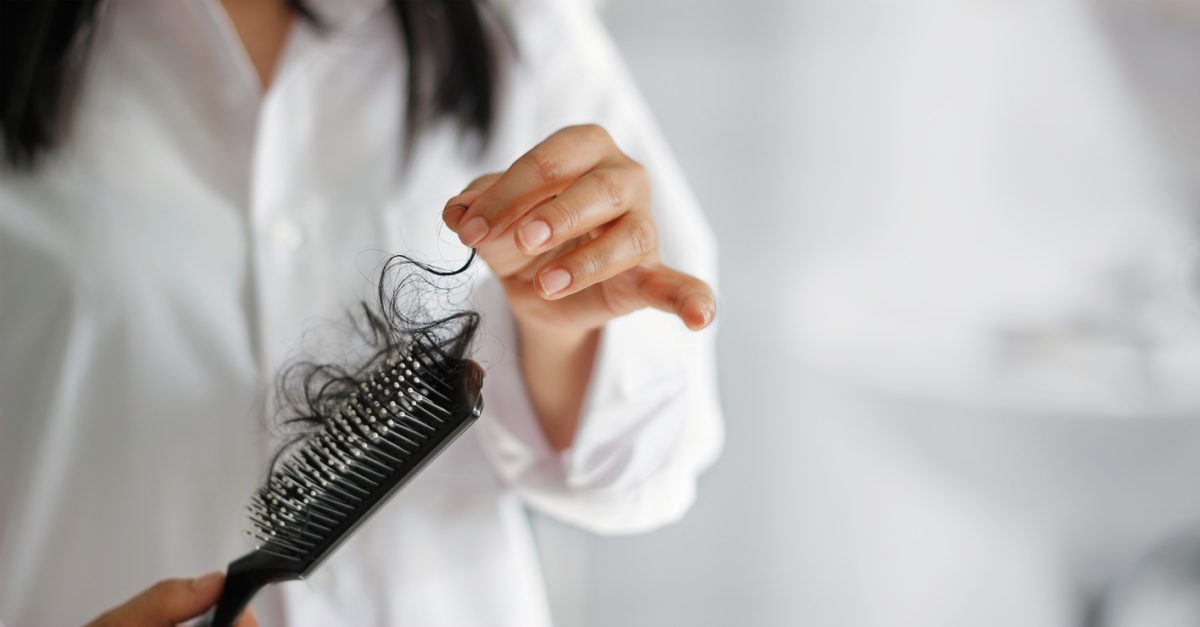 Do you ever happen to come out of a shower and realise a massive chunk of your hair just lying on the bathroom floor? It's depressing right?
Hair loss is one of the health concerns that captures the attention of many, especially women. Many have tried to search for remedies, be it traditional or medicinal, but today we will touch specifically on vitamins or supplements which are believed to help with hair loss. Do those vitamins really help in preventing hair loss?
To start off, let us discuss which vitamins do play a role in maintaining a healthy hair below.
1. Biotin
2. Vitamin A
3. Vitamin D
4. Zinc
1. Biotin
As one of the vitamin Bs, also known as vitamin B7, is widely regarded as one of the best vitamins for hair growth. There are studies that show that low levels of biotin is linked to hair loss. But, there aren't many people who have deficiency in biotin as it is present in a variety of foods like meat, fish, leafy vegetables, making it harder for us to be taking less of it. The potential hair-grow effects is better shown in individuals who already have low levels or deficient in biotin. As for healthy individuals, whether supplementation of biotin can be used in hair loss is still lacking in studies.
2. Vitamin A
Vitamin A is needed by all our cells to ensure healthy cell growth, especially when our hair is one of the fastest growing tissues in our body. Besides playing a role in cell differentiation, it is involved in producing the oily substance - sebum which moisturizes our scalp and helps keep our hair healthy. Vitamin A, being a fat soluble vitamin means that an excess of it can be potentially dangerous to us as it will accumulate in our body until it reaches a toxic level. Therefore it is important that we only take them if we do not get enough from foods, such as milk, eggs, dark leafy vegetables or carrots.
3. Vitamin D
Vitamin D is important for our bones and immune system, but there is another benefit of it. Low levels of it have been linked to hair loss. Hair follicles can be quite sensitive to hormonal changes, and vitamin D is in fact a hormone which regulates a receptor in the body and helps in hair follicle growth. Although more studies are needed to determine its exact role in hair growth, it might not seem like a bad idea to get more vitamin D for ourselves, preferably by bathing in the morning sunlight. We can also get vitamin D from food sources like dairy products and fatty fishes.
4. Zinc
Zinc is also one of the most popular vitamins when it comes to hair loss, due to its function of making new proteins in our body, and hair is made up of mostly protein(keratin). Zinc deficiency is a common symptom in hair loss, and getting adequate amounts of zinc back in our body seems to help with hair loss. If one experiences hair loss or a weaker wound healing, then one might need to check for zinc deficiency as well. We can get them from foods higher in zinc such as oysters, spinach, beef or nuts and seeds.
Is it all because of diet?
Certainly not. There are factors that come into play as well, such as lifestyle, stress, genetics or age. Determining which is the root cause of the hair loss is imperative for us so that we can find out the right solution for it. For instance, stress is known as one of the triggers of unexplained hair fall. Many people actually regain their hair volume when they get rid of stress in their lives. So there are a lot of external factors that can actually influence our hair health.
Getting only the right amount of vitamins is key
While it may seem like taking more of them is an excellent idea, it is usually not the case. "The more the merrier" doesn't really apply here. In many of the cases vitamin supplementation brings only more significant results to the person that is already deficient in that particular vitamin. Further studies are still needed to prove that daily supplementation of these vitamins can help with hair growth or even prevent hair loss in the first place.