Benefits of Vitamin A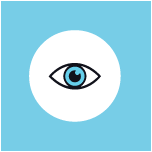 Sight
Vitamin A is especially crucial for healthy eyes. Insufficient intake may eventually lead to Vitamin A deficiency and the children affected by it could suffer from compromised visual in the form of night blindness, even complete blindness.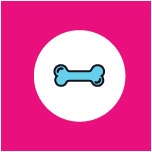 Growth
Vitamin A is important for the healthy growth of the children, inadequeate amount of Vitamin A may result in stunted growth or underweight.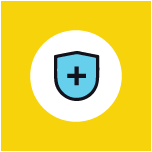 Immunity
Vitamin A plays a key role in maintaining a healthy immune system, and children with Vitamin A deficiency are more susceptible to dangerous diseases like measles and diarrhoea.
Make a Difference Today
VitaPack has a long-standing partnership with Alpro Foundation, a charity-based non-profit organization that provides life-changing Vitamin A to Orang Asli children aged between 5 and 12 who are at-risk for malnutrition.
Being able to help almost 3,100 Orang Asli children is one if our proudest achievements together with you. For every 2 months subscription, VitaPack will sponsor 6 months Vitamin A to the needy kids.
We always believe: It's not how much we give, but how much love we put into giving. With your continuous support towards VitaPack, we can do more!
It's quite simple. For every 2 months of VitaPack subscription, you can provide one children with 6 months worth of Vitamin A.
Join us in creating a healthier environment for our future generation.
Begin your journey here