4 Things To Keep In Mind When Buying Vitamins Online
Food & Fitness, General Health | October 3rd | By J.S.Chang, RD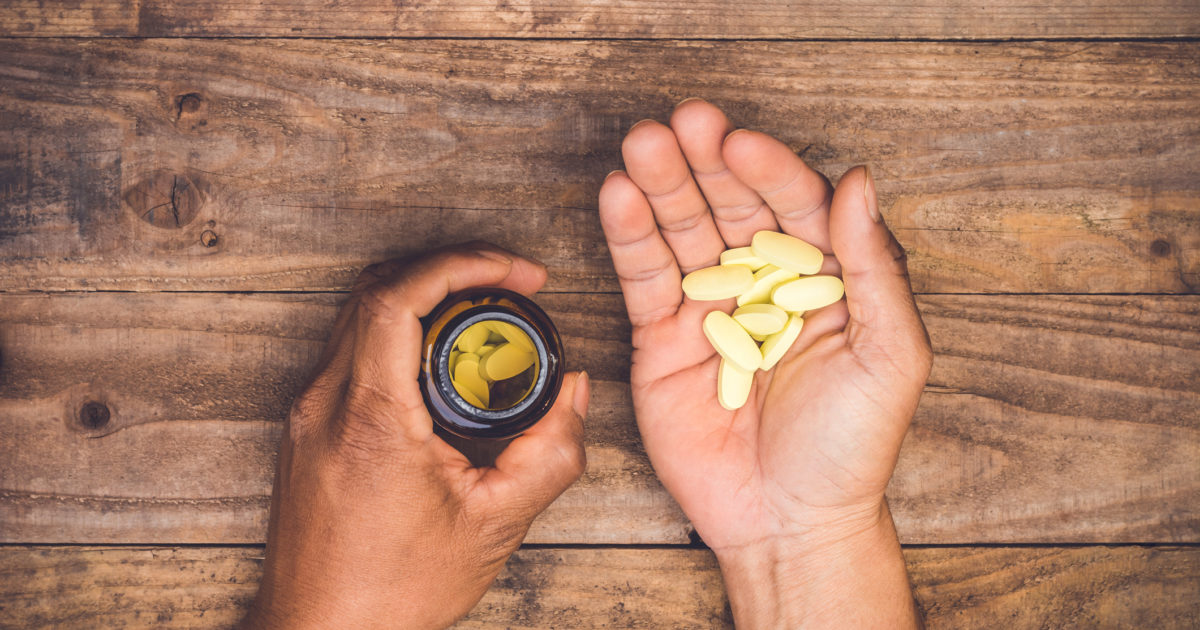 If you are a health-conscious person, then you probably have some health supplements lying around at home. Truth is, there are more and more people that believe in supplements and some even invest copious amounts of money in buying the best vitamins that are available.
Instead of buying them through the traditional way via retail stores, the trend is inclining towards buying them online. There are certain benefits of buying them online, one being convenience and you do not need to step out of your house at all; second being in most cases buying online is the sweeter deal, as the costs itself are already cheaper.
While buying vitamins online is certainly a good way of procuring your supplements, there are still some things you should keep in mind when doing so, namely:
1. Health condition and needs
2. Ingredients
3. Registered Product
4. Brand

1. Health Condition and Needs

One type of supplement may not be the right one for every one, the reason being that everyone is different with their own body conditions. Take calcium for example, it is one of the most popular supplements, especially among the elderly to help cope with osteoporosis. But did you know not everyone is suitable to take calcium supplements? People with pre-existing conditions such as hypercalcemia are unable to take in extra calcium as it will further impact their heart and kidney functions. So while calcium intake is important for most of us, it is certainly not for everyone, talk to your doctor if you have any such concerns.
2. Ingredients

Although they might be labelled as the same type of supplement, but when you take a better look at the ingredients list, you may find some differences, especially in the formula. Let me take the calcium supplement as an example again, calcium actually comes in many forms, such as calcium carbonate, calcium citrate, calcium lactate and others. All these different forms have different absorption and bioavailability, so when choosing such supplements online you might have to take another good look at it.
More importantly, you will have to keep a lookout for harmful ingredients that could be added to the supplement itself. Be it natural or synthetic sourced ingredients, it is up to you to choose the right ones. Synthetic is not necessarily a bad thing, it all depends on how the manufacturer makes them.
3. Registered product

If you bought supplements before, perhaps you will notice a combination of numbers and letters on the product description, which is actually the product registration number, also known as MAL number. MAL number is given by the National Pharmaceutical Regulatory Agency(NPRA) upon approval as a proof of genuine product. Depending on the country, they may have different registration numbers, so always try to look for them whenever you buy your vitamins online!
4. Brand
Now, not all brands that are expensive or exclusive are guaranteed to be safe, even some of them are too good to be true. That's why as smart consumers you have to be diligent in choosing and identifying brands that are really good and those that are just good on paper. But the general rule of thumb is to look for notable and reputable brands which have products that are evidence-based and researches done.
Conclusion

Essentially what you need to do to ensure you getting health and quality vitamins is through good research and information. Don't be easily swayed by flamboyant advertisements, but seeking a medical professional's advice and determine what is the right vitamin for you is far more important than just branded supplements alone.