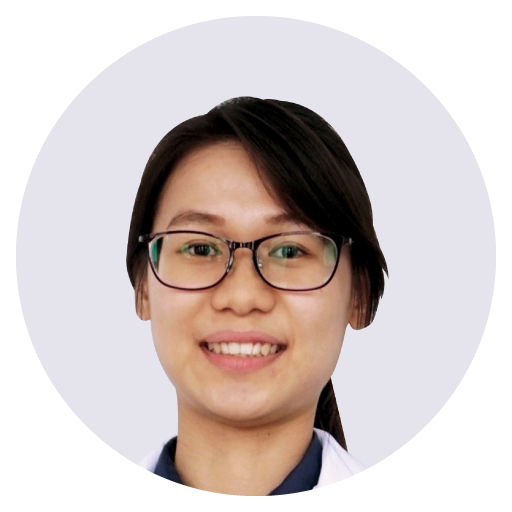 Jayne Luah, RD
"Prevention is always better than cure."
Backstory
Jayne earned her bachelor of dietetics from National University of Malaysia (UKM). She had plenty experience in working in both clinical and food service settings in hospitals, such as Hospital Kuala Lumpur and Hospital Sungai Buloh.
She has always been skilled at providing one-to-one dietary counselling, group counselling, individualized meal planning, practical advices in life-style modification and public health talk. She is deeply passionate with medical nutrition therapy and believed that it can change a person towards a healthier lifestyle.
She is currently the Chief Dietitian for Alpro Pharmacy and Professional Training Specialist for Alpro Academy.
Education
- Bachelor of Dietetics, National University of Malaysia (UKM)
Experience
- Chief Dietitian of Alpro Pharmacy
- Professional Training Specialist of Alpro Academy
- Served in hospitals such as University of Malaya Medical Centre, Hospital Kuala Lumpur
- 3 years of Community Dietitian
- Involved in school and corporate talks